Products & Services
Experience Dental Studio is a crown and bridge dental laboratory specializing in high-end aesthetic dental restorations. We are happy to provide you with the best quality dental restorations in many different types of materials.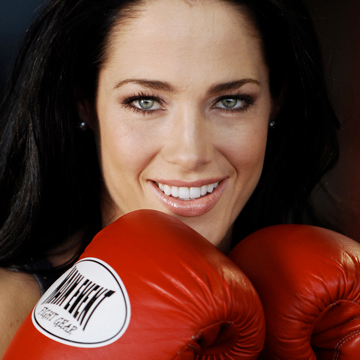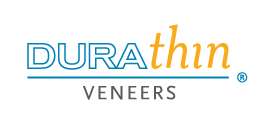 Beautiful Smiles with Little or No Tooth Reduction with Durathin Veneers
Now there's a "prepless" veneer to stake your reputation on. Durathin Veneers are extremely thin—generally 0.2 to 0.4mm. And once bonded, they're unbelievably strong. By using a traditional porcelain build-up technique instead of the popular pressed ceramic products, our technicians are able to make shade changes, correct ortho problems, and make other cosmetic improvements while you remove little or no patient enamel.
Durathin veneers are very aesthetically pleasing because they are created by blocking out undesirable colors and allowing the beauty of the natural teeth to shine through. Because all of the color is built into the veneer instead of added on to the surface, we are able to make the most of the available space. Durathin veneers are great for patients who are concerned about having too much enamel removed.
Durathin veneers were developed by Mark Willes and Dr. Dennis Wells in 2003. Since then they have continued to refine and improve the process as well as the final results. We have seen more long term success, better aesthetics and higher patient satisfaction with this product than with any other on the market.
Learn More About Durathin
Feldspathic Veneers
Minimal prep veneers hand crafted by our expert technicians using only the highest quality Feldspathic porcelain.
Empress Veneers & Crowns
With esthetic results every time, these restorations are traditional and beautiful.
Emax Press Crowns & Bridges
One of the strongest material choices for patients who are hard on their teeth, but still looking for cosmetic results.
Emax Zirconia Crowns & Bridges
Emax or Noritake Porcelain pressed or stacked over a strong zirconia substructure. Zirconia substructures are a great product combining both strength & aesthetics.
PFM Crowns & Bridges
Porcelain fused to metal crowns and bridges are a staple for strength and our expert technicians add unsurpassed beauty to these traditional restorations.
Diagnostic Wax-ups (Crowns & Bridges)
We provide a prep-guide and siltech matrix for each diagnostic wax-up from single units to full mouth rehabs.
Standard Restorations
All of our restorations are available for a reduced fee for your more price conscious patients. Please ask us for more information if you are interested in these services.
Additional Products & Services
Implant Options
Our implant specialist reviews all implant cases right when they arrive, throughout every process in lab, and right before they ship out. We are able to create both implant crowns and bridges from any brand or company, including custom abutments, in order to get the aesthetic look that you have come to expect from Experience.
Shipping Labels
The cost of shipping to and from our lab is covered and we provide pre-printed shipping labels to make sending packages as easy as possible. There is a minimal packaging fee charged for each case.
Case Evaluations with Mark Willes
As an expert in his field and one of the creators of the DURAthin veneer, Mark is happy to review models and photos of any cases you are considering cosmetic restorations on. He will give you his expert opinion on material choices and esthetics.
Friendly & Professional Office Staff
You will find with each phone call to our office a staff that is eager and excited to help you with what ever you needs are. Just give us a call to meet the staff.
Various Payment Options
For your convenience, we accept Visa, MasterCard, and American Express. We can automatically process your credit card each month prior to running statements, so your account will always have a zero balance. You may also send in a check or pay with credit card over the phone after receiving your monthly statement anytime during the month.
Rush Cases
Cases can be rushed when needed and under some circumstances, we will need to charge a rush fee. Each case will be evaluated on an individual basis and should be pre-scheduled. We will try to accommodate all situations.
Quick Turnaround Time
Most cases are in and out of the office in two to four weeks. We suggest that any large or time-constrained cases be pre-scheduled with our office staff prior to being sent to the lab. For standard restoration single units and three-unit bridges, we have a calendar with return dates that can be requested from our office at any time.
WHO WE WORK WITH
You can tell a lot about people by their friends.